You must well plan a romantic vacation with your beloved. It must also be executed cautiously. Then nothing at all gets missed. There are many cities in Europe. But we have cherry picked the best and the most romantic places for your delight.
All of these cities have strong and very rich cultural histories, with their stunning landscapes. You can take your beloved to these places as a valentine gift or as a birthday gift. We provide you the crux of the matter. So you will face no inconvenience while making a decision.
All of these romantic vacation destinations are also very important tourist spots. People often come here to celebrate their anniversary. They also make celebrations of other important events of life. These are the following cities for romantic vacation that you may consider:
Ghent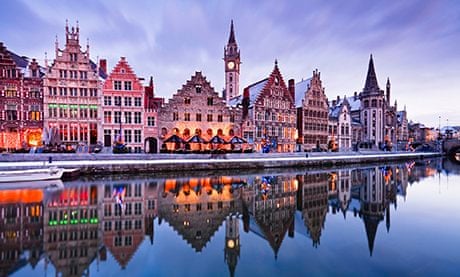 This city is located in the northwest of Belgium. It is a port city and is known for its stunning twelfth century architecture. This city is dipped in rich history. You will be amazed by the variety of local cuisines of this place. The Belgium food and its restaurants are very famous all across the globe. You can always choose to stroll down the streets with your beloved. When you are in Korenlei and Graslei you are sure to be mesmerized with its beauty.
Venice
This city is the capital of northern Italy's Veneto region. The canals of Venice are very famous. You can eat out with your beloved on a beautiful and romantic Gondola. Venice flaunts some of the best restaurants and exclusive cuisines in the world. When you are in this city do explore the canals and try walking across the city. There are mazes of streets and almost everywhere you will find something exclusive and interesting.
Vienna
This city is Austria's capital. This city is also considered as the intellectual and cultural hub of the world. Geniuses like Mozart and Beethoven and Sigmund Freud are from this part of the world. All across the city you will see various palaces and many similar majestic architecture. The major attraction of this city is classical western music.
Paris
This is France's capital. It is also one of the major European cities. This is a city of art, fashion, culture, literature, painting, cinema and what not! Due to its stunning beauty this city is also known as the city of love. The food, wine and the bakery of this place will surely make you want to stay here eternally. Hemingway suggested that, once you are in Paris, Paris will be in you forever.
London
London provides you almost the entire package along with many more attractions as a romantic vacation. Be it food, entertainment, shopping or anything else, you will get everything in a jiffy. You get to see majestic architectures almost in most parts of the city. And for accommodation you can always go to The Shangri-La at the Shard.