If you are looking for new fashion tips and inspiring ideas you should check this every week to get the best ideas. We bring to you the best and the most innovative fashion bloggers from Instagram. Be it a conductor hat or a bright ruffle. The following seven trendiest outfits are the most popular and being viral on Instagram:
1. Go Sleeveless!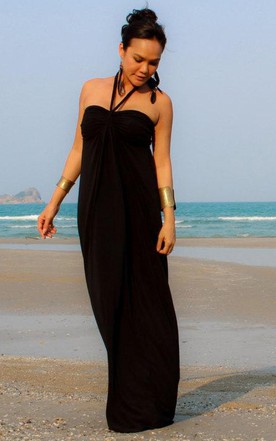 You can always go for a sleeveless spring dress on any chilly day. You just need to customize it accordingly, use a turtleneck, bomber jacket along with black sheer tights. This comes first in the list of the trendiest outfits.

2. Redefine Yourself With Power Sleeves
Power sleeves are considered to be all time favorite. You may also try a ruffled sleeve and make your own fashion statement. You can customize this according to your taste and preference.
3. Be Bright!
You can also choose very bright colors, the ones that are famous during the summer. Try bright yellow in a form of minidress, along with bright shoes.
4. Create Your Style With Logo T Shirt
You can always go for a logo t-shirt along with your best pair of denim jeans. Along with this you can put on a duster jacket to add more elegance and charm to your looks. This outfit is both elegant and serious at the same time. In the list of the trendiest outfits this one is a special one

5. Best Look with Full Length Sweater
Try a full-length sweater along with a culotte jumpsuit. Along with this, you can also
wear a black bandana on your neck.
6. Something Unconventional
This season, you can try something unconventional. For example some unexpected accessories along with a conductor hat. This hat will add a boyish/girlish look. Flaunt this unusual and unconventional look this season.
7. Dress in Contrast
Along with a silky billowy blouse on top you can go for the cropped flares. This will create a very unique and contrasting combination. Go for white sneakers with this dress so that it reflects a contrasting and sporty outlook.